/ɪˈfeɪs/
VERB erase (a mark) from a surface.
"Efface the signs of ageing"
Anti-wrinkle Injections
& Prescription Skincare
We live and breathe aesthetics. So, if you're considering having botox in Birmingham, keep scrolling to see why we're Birmingham's truly enlightened aesthetic's clinic.
FREE CONSULTATION
Normally £50

1 | NATURAL LOOKING TREATMENTS
Cosmetic aesthetic treatments are a glorious solution to ageing – but only if performed by medical professionals.
It doesn't take a genius to spot a frozen botox or fillers horror in the headlines. But the reality is that a vast majority should and will go undetected.
With our philosophy, your friends and family won't suspect. Instead, they'll struggle to to put their fingers on why you look so fresh and rested.
Remember, not all expressions cause wrinkles so a good botox regime will only aim to limit extreme movement. So there's no need to be completely frozen and unnatural-looking.

Don't worry – this is a startled bunny and trout-pout free zone.
2 | QUALIFIED MEDICAL PROFESSIONALS
We only employ qualified medical and healthcare professionals which means they are:
Licensed to practice and prescribe
Prepared for complications
Fully insured
knowledgeable of anatomy and relevant medical protocols
Be accountable to a professional governing body like ACE
On a register to show they meet set standards in training and skill.
3 | SCIENTIFICALLY PROVEN TREATMENTS
We only champion treatments that have been scientifically proven to work.
If the research doesn't support the procedure, cream, serum, lotion or potion then you simply won't find it here.
Save your money and get results.
Understand what's happening
Cosmeceutical
Adjective
/ˌkɒzməˈs(j)uːtɪk(ə)l/

A cosmetic that 'claims' to have medicinal properties.

DON'T BE FOOLED

It's a term created by beauty industry marketers.

The US Food and Drug Administration (FDA) doesn't even recognise the term.

The truth is only medicines can affect the structure or function of the body.

Therefore, any beauty cream lotion, serum or potion that makes such claims must undergo clinical trials and be classed as a medicine, if successful.

However, some beauty products may contain ingredients that are known to have beneficial effects.

They are often ineffective because the amount they contain or the method of delivery.


WHAT ARE THE DANGERS?
There are two dangers if cosmetics aren't tested properly: either you'll be cheated out of your money or, in the unlikely event that they do have medicinal properties, they could potentially be dangerous in wrong doses.
HOW DO THEY GET AWAY WITH THIS?
Clever marketing  companies will use unclear language such 'helps,' 'could reduce' or the "appearance of' to protect themselves.
Don't let them waste your money.
Insist on only evidence-backed, regulated  methods of skincare from fully trained healthcare professionals.
Book a friendly and totally free consultation with us now to see which proven treatments are suited to you.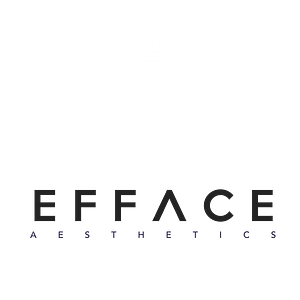 Limited Time Offer
FREE CONSULTATION
Pop in and see us and have all your questions answered in one go with no obligation to buy.
Limited Time Offer
FREE CONSULTATION
Swing by and have all your questions answered in one go with no obligation to buy.