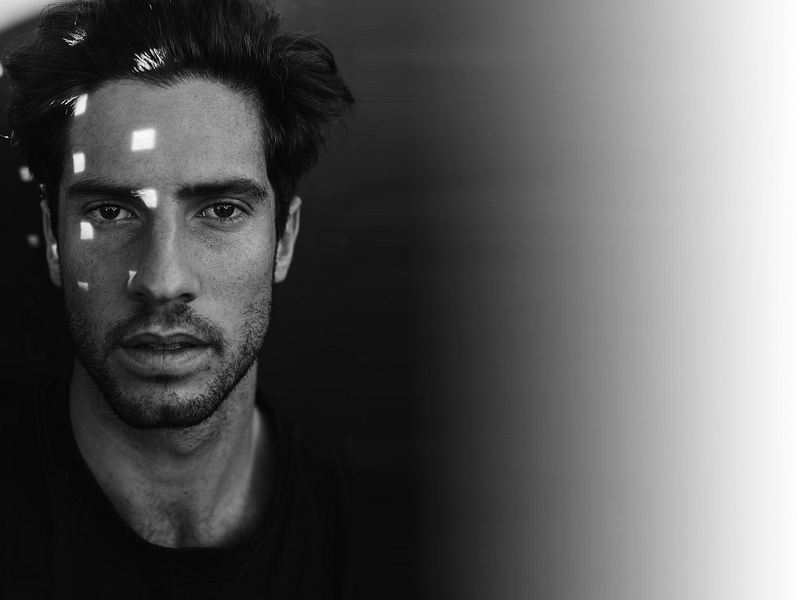 /ɪˈfeɪs/
VERB erase (a mark) from a surface.
"Efface the signs of ageing"
We live and breathe aesthetics. So, if you're considering having botox in Birmingham, keep scrolling to see why we're Birmingham's truly enlightened aesthetic's clinic.
FREE CONSULTATION
Normally £50
FINANCE OPTIONS
AVALIABLE
Including 0%
Ask when enquiring
Credit is subject to creditworthiness and affordability assessments
Both interest free and longer term interest charging options are available, subject to eligibility.
Representative Example: If you borrow £200 over 12 months at a fixed monthly interest rate of 4% and an annual rate of 48% and representative annual percentage rate of 127.34% You will pay: Monthly payment: £24.66. Total amount you repay: £295.92 Total charge for credit: £95.92 
Chandler Pharm Ltd, operating as Efface  Aesthetics, is an Introducer Appointed Representative of Social Money LTD t/a Payl8r.  
Application fees will apply.
1 | NATURAL LOOKING TREATMENTS
Cosmetic aesthetic treatments are a glorious solution to ageing – but only if performed by medical professionals.
It doesn't take a genius to spot a frozen botox or fillers horror in the headlines. But the reality is that a vast majority should and will go undetected.
With our philosophy, your friends and family won't suspect. Instead, they'll struggle to to put their fingers on why you look so fresh and rested.
Remember, not all expressions cause wrinkles so a good botox regime will only aim to limit extreme movement. So there's no need to be completely frozen and unnatural-looking.

Don't worry – this is a startled bunny and trout-pout free zone.
2 | QUALIFIED MEDICAL PROFESSIONALS
We only employ qualified medical and healthcare professionals which means they are:
Licensed to practice and prescribe
Prepared for complications
Fully insured
knowledgeable of anatomy and relevant medical protocols
Be accountable to a professional governing body like ACE
On a register to show they meet set standards in training and skill.
3 | SCIENTIFICALLY PROVEN TREATMENTS
We only champion treatments that have been scientifically proven to work.
If the research doesn't support the procedure, cream, serum, lotion or potion then you simply won't find it here.
Save your money and get results.
Understand what's happening
Cosmeceutical
Adjective
/ˌkɒzməˈs(j)uːtɪk(ə)l/

A cosmetic that 'claims' to have medicinal properties.

DON'T BE FOOLED

It's a term created by beauty industry marketers.

The US Food and Drug Administration (FDA) doesn't even recognise the term.

The truth is only medicines can affect the structure or function of the body.

Therefore, any beauty cream lotion, serum or potion that makes such claims must undergo clinical trials and be classed as a medicine, if successful.

However, some beauty products may contain ingredients that are known to have beneficial effects.

They are often ineffective because the amount they contain or the method of delivery.


WHAT ARE THE DANGERS?
There are two dangers if cosmetics aren't tested properly: either you'll be cheated out of your money or, in the unlikely event that they do have medicinal properties, they could potentially be dangerous in wrong doses.
HOW DO THEY GET AWAY WITH THIS?
Clever marketing  companies will use unclear language such 'helps,' 'could reduce' or the "appearance of' to protect themselves.
Don't let them waste your money.
Insist on only evidence-backed, regulated  methods of skincare from fully trained healthcare professionals.
Book a friendly and totally free consultation with us now to see which proven treatments are suited to you.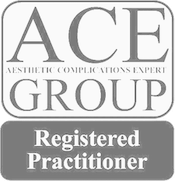 Does botox actually erase wrinkles?
Nope.

But we'll explain exactly what this amazing treatment does below. Think of it as a preventative rather than a restorative treatment. Above all, remember that botox is NOT a miracle iron that totally effaces deeply etched-in lines and wrinkles.
Therefore, the earlier you get botox, the more preventative its effects — explaining the rise of twenty somethings having botox. More on this in our free guide.
However, don't throw in the towel just yet if you already have deep wrinkles!
In the guide, we also explain when you should start botox, and – if you're a little late to the party – how stubborn wrinkles can be dramatically improved with a mixture of treatments including botox.
How does botox actually work?
Firstly, Wrinkles form when we make strong expressions that crease the skin over time.
Using botox continuously actually trains your muscles not to make these strong expressions.
Secondly, not all expressions will cause wrinkles. Therefore, there's no need to be completely frozen and unnatural-looking.
Botox weakens specific muscles
It's common sense that the longer you limit the use of a muscle, the weaker it becomes over time.
However, weakening muscles doesn't mean that your entire face will wither away.
We expertly inject into areas, such as an over-active frown, where movement or bulk needs to be reduced. Additionally, the dosages are tiny and the effect is localised to each injection site.
Incredibly, our faces are filled with 42 muscles which means that just limiting several muscles will not stop all facial expressions – that's just a myth.
What's more, the effects are reversible too – when botox is stopped the muscle will regain strength over time.
Will people know if I've had botox?
It is very unlikely.
Because, it's yet another myth that the average person can spot botox usage.  Even trained professionals will struggle to see expertly administered botox.
It doesn't take a genius to spot a frozen botox horror in the headlines. However, the reality is that a vast majority of botox users will go undetected.
Instead, people will stop saying that you look tired or, better still, say you look fresh!
Is botox safe?
Botox is generally considered safe if used in tiny amounts and administered by a licensed and trained medical professional.
However, like all medicines, it could have side effects in a small percentage of cases. (more on this in our guide- download it for free below).
Above all, remember that botox isn't new and untested. It was actually first licensed nearly 30 years ago. It's best known for smoothing wrinkles. However, it's actually trusted for use in many medical conditions including:
neck spasms
overactive bladder
grinding of teeth
migraines
lazy eye
back pain
twitching eyelids
excessive sweating
and so much more…
Therefore, botox is as safe as any medicine can be when administered by qualified healthcare professionals.
What other questions are covered in your guide?
The search is over…
…because we've scoured the internet to assemble everything you need to know into one guide to rule them all.
You're welcome!



Does botox actually erase wrinkles?
How does botox actually work?
How is a procedure done?
Will I need less over time?
How should I prepare for my appointment?
Will the effects last after I stop?
What happens with long term use?
When should I start?
I already have wrinkles – is it too late for me?
How do I pick a good Botox practitioner?
What are the do's and don'ts after botox?
How long does it take to see a difference?
Will I be bruised from botox?
How long does botox last?
Does botox hurt?
Will people know if I've had botox?
Is botox safe?
What are the side effects?
How much does botox cost?
What is the process?
It yours absolutely free. So download your copy of the guide for free below.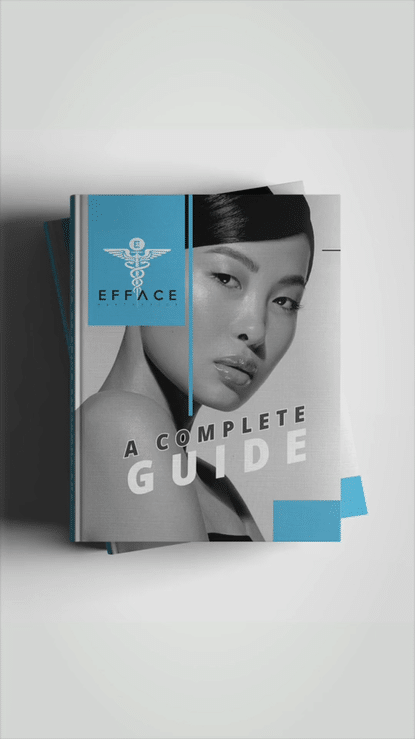 Relax that frown. You've struck information gold!
Botox can be a magnificent solution to wrinkles but only if done right.
So here's 22 pages of absolutely everything you need to know to avoid shonky practitioners, wonky brows and frozen faces…
Birmingham born, Michelle Chandler is our founder, Chief Cosmetic Practitioner and resident aesthetic treatments boffin.
She's an expert in medicines with nearly 20 year's NHS experience in and around Birmingham. She's also highly-qualified Pharmacist Prescriber and a GP Practice Pharmacist who advised local GPs on what medicines should be prescribed. She's also accomplished in a clinical setting, having held NHS clinics for diabetics and other chronic conditions.
However, clinical qualifications only make up half of the equation. Michelle's got an excellent eye and, like our whole team, she's a firm believer in natural-looking treatments.
If you're wondering what over 10 years of expert use of botox might look like, just look at Michelle. She's in her forties.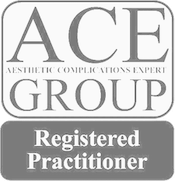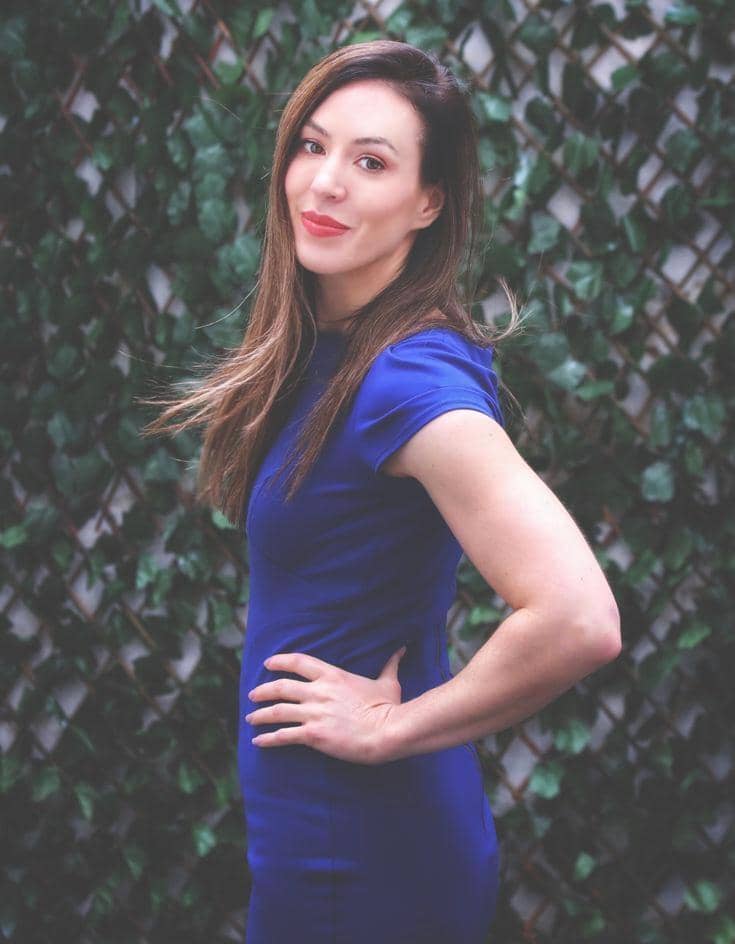 Request a free consultation
Pop in and see us and have all your questions answered in one go with no obligation to buy.
Click any of the links below.